0x: The Infrastructure for the Emerging Crypto Economy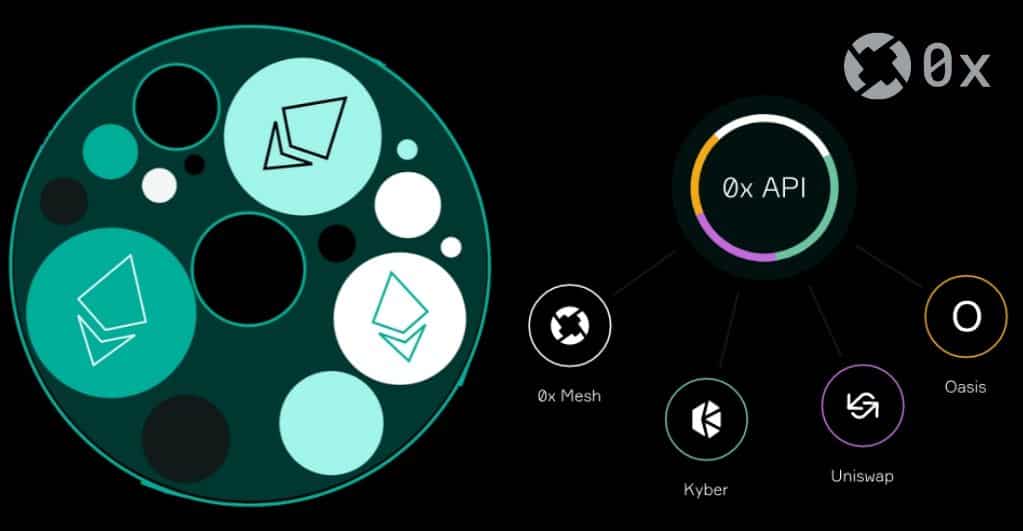 The crypto market has recently witnessed a steady growth in the crypto economy and that has been solely because of the decentralization system. It is considered as the key to bringing a rise in the cryptocurrencies. Being secure, private and transparent, resistant, decentralized exchanges have been making a mark ahead of centralized correspondents. This system of economy has the potential to discard economic vulnerability at any given point and return market power to individuals.

Decentralized exchanges enable peer-to-peer trading of cryptocurrencies, which has given a boost to many such P2P trading platforms. One of such decentralized Exchange Protocol is 0x. 0x is an open protocol that allows the peer-to-peer exchange of assets on Ethereum blockchain. 0x protocol can be widely used for a variety of markets ranging from gaming items to financial instruments.

The blockchain system has been groundbreaking ever since it came into existence. There are hundreds of blockchain-based assets that have been built by allowing anyone to own and transfer assets across an open financial network without the interference of the third party.

0x aims to make the world a place where all forms of values are tokenized on a public blockchain. With a set of the traditional financial system 0x aims to build a globally efficient financial system, which is more transparent and rightful than any other existing system. The new infrastructure will be free to use and run on open source code which will clear all layers of middlemen and provide users with greater financial supremacy.

0x believes that public blockchain platforms have the potential to be a formidable equalizing entity for the world. Tokenisation of more assets and moving them into blockchain rails gives the public blockchain a vast chance of democratizing access to financial service in the same way as the internet has democratized access to information.
0x has recently introduced 0x Application Program Interface (API). 0x API provides DEX liquidity through one API, allowing its users to combine with 0x API to accumulate liquidity from 0x Mesh, Kyber, Uniswap, and more swap tokens at the best price. The 0x HTTP API is the simplest way to root liquidity from 0x Mesh, Kyber, Uniswap as well as Oasis and other decentralized exchange networks.

API Swap enables the users to preoccupy liquidity at the best price from 0x Mesh and the decentralized exchange ecosystem via ERC20BridgePr0xy. 0x makes use of smart order routing to split the transactions made by the users across the decentralized exchange network.

With its innovative P2P platform and cutting-edge technologies, 0x is rapidly growing as a leader in pushing the boundaries of decentralized exchanges beyond limits. It can be rightly attributed as the perfect infrastructure accelerating the adoption of decentralized technology.